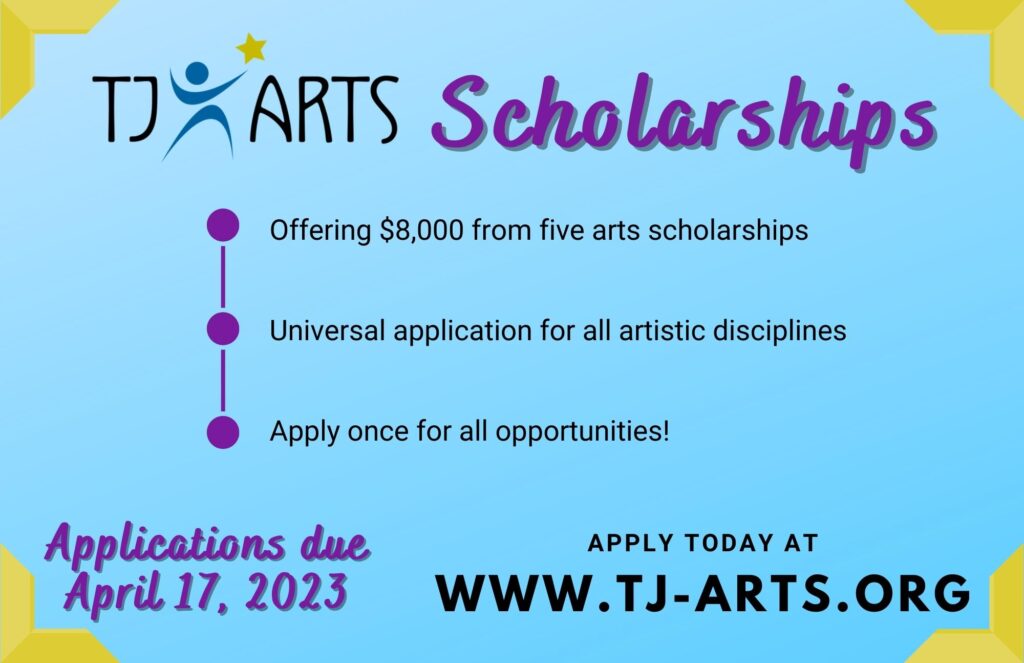 Each year, TJ Arts sponsors several annual scholarships for graduating high-school seniors living in West Jefferson Hills School District who study and excel in any facet of the arts.

This year, we are proud to offer up to $8,000 in scholarships!

Eligible students may study from a variety of artistic disciplines, including but not limited to performing arts, creative arts, visual arts, literary arts, media arts, and arts education. We have created a universal application for students to apply. All applications are due by April 17, 2023.
 

Visit our scholarship page to review the eligibility criteria and requirements for all applicants.

The winners of these scholarships are selected by an unbiased committee of teachers, independent artists, arts educators, and representatives of TJ Arts. TJ Arts reserves the right not to award a scholarship if the selection committee determines that no candidates provide sufficient materials.