TJ Arts is thrilled to announce that we are awarding nearly $7,000 to four deserving graduating seniors in the arts from Thomas Jefferson High School this year!
The following students were recognized at the TJHS Senior Awards Ceremony on May 25, 2022. We wish them well in their college studies!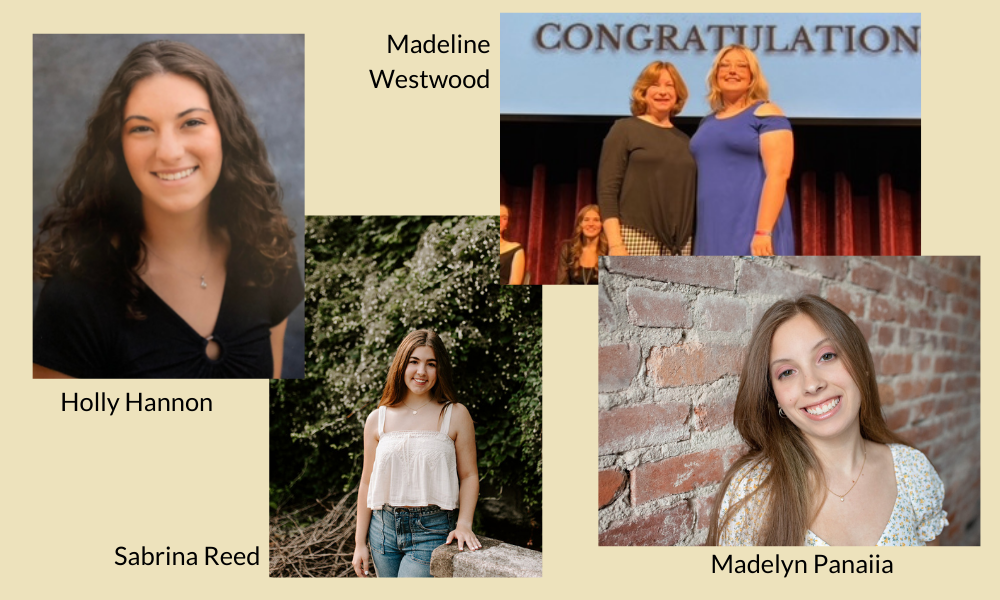 Madeline Westwood's music training and skill made her an excellent candidate for the Matteo Music Scholarship and the Margie Liberati Memorial Scholarship for a total of $3,000 of support. The Matteo Music Scholarship is donated each year by Joseph Matteo in honor of his family, and the Margie Liberati Memorial Scholarship is given in memory of Margie Liberati by her family. Madeline plans to study Music Education at Duquesne University. Congratulations, Madeline!
Sabrina Reed's dance training and theatre program leadership helped her rise to the top for our brand-new scholarship of $1,982, the Class of 1982 Scholarship, which was created by an anonymous donor. Sabrina plans to study Telecommunications and Media at Penn State University. Congratulations, Sabrina!
Holly Hannon's commitment to the theatre and music programs at TJHS made her shine in the running for the TJ Arts Board Scholarship, an award of $1,000. Holly plans to pursue a BFA in Theatre at Point Park University. Congratulations, Holly!
Madelyn Panaiia's love of the theatre and understanding of its deep impact on people helped her win the $1,000 Kathy Cecotti Memorial Scholarship, which is given in memory of former TJHS teacher and director Kathy Cecotti. Madelyn plans to study Secondary English Education with a minor in Musical Theatre at Slippery Rock University. Congratulations, Madelyn!